Application Window Open for 'Anita de la Vega' Health Care Scholarships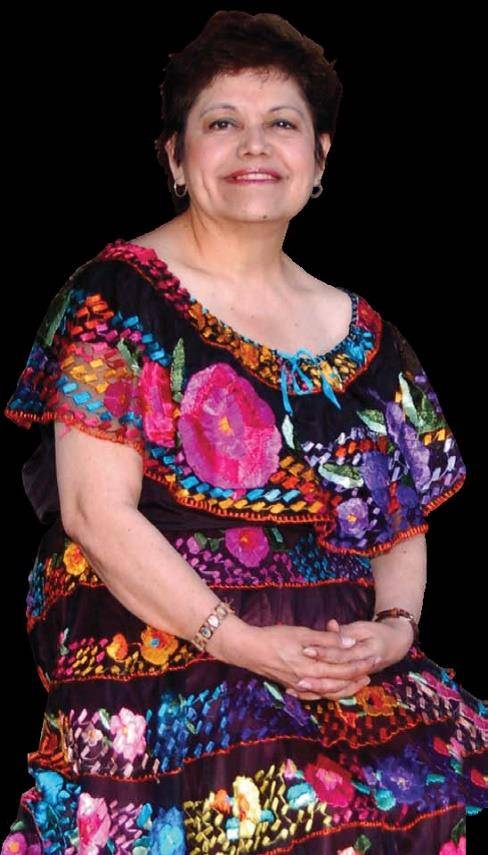 FHCN Honors Long-Time Provider's Dedication to Higher Education
APRIL 31, 2023— Family HealthCare Network (FHCN) is proud to announce applications are now being accepted for multiple scholarships sponsored by FHCN's Anita de la Vega Scholarship Fund. Application forms are available now at fhcn.org/anitafund, and must be submitted before 5:00pm on Monday, April 17, 2023.
This year's scholarships are available to high school seniors, junior college students, and FHCN employees who have a background or family background in migrant or seasonal farm working, and who are currently pursuing a degree in health or community health. Applicants must have a history of involvement in community service, and a cumulative GPA of 2.50 or better at their current—or most recent—educational institution. First generation college students are preferred.
Applications must be either hand-delivered or mailed to 305 E Center Ave, Visalia, CA 93291. Mailed applications that are postmarked after 5:00pm on April 17th will not be accepted. Applicants who have questions about the scholarship application process are encouraged to send them to scholarships@fhcn.org.
High school seniors must be currently attending a public school in Tulare, Kings, or Fresno County. Junior college students must be currently attending—or planning to attend—College of the Sequoias, Fresno City College, Porterville College, West Hills College, or San Joaquin Valley College. FHCN employees must be currently employed within the network and must be in good standing.
Anita de la Vega served as a clinician in Tulare County for three decades. She was tenacious in her belief that practicing medicine in underserved communities was a privilege, and that it was a moral responsibility to advocate for those same people. Anita was heralded for her mentorship, work ethic, and commitment to community service, while always encouraging those around her to pursue higher education.
In 2009, FHCN established the Anita de la Vega Scholarship Fund to continue supporting Anita's legacy, and we are proud to support ambitious students who strive to follow in Anita's footsteps.
All scholarships are raised through employee and community donations.
About Family HealthCare Network:
At Family HealthCare Network, our mission is to provide quality health care to all. As a private nonprofit Federally Qualified Health Center, FHCN includes 48 sites and over 300 clinical providers throughout Tulare, Fresno, and Kings Counties. Our services include family medicine, obstetrics and gynecology, pediatrics, adult and children's dentistry, pharmacy, internal medicine, behavioral health, nutritional counseling, health education, case management, community health and outreach, and eligibility assistance.
Family HealthCare Network is recognized by the National Committee for Quality Assurance (NCQA) as a Patient Centered Medical Home and is dually recognized by The Joint Commission with its Gold Seal of Approval® for Patient Quality and Safety and as a Patient Centered Primary Medical Home.
For more information, call 1-877-960-3426, visit our website, Like us on Facebook and follow us on Twitter.