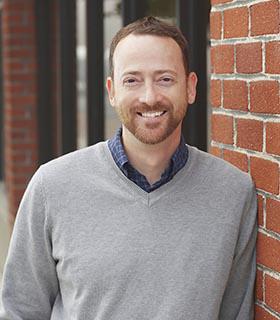 VISALIA, CA.— Family HealthCare Network (FHCN) is pleased to announce that Chad Vawter has been named as the organization's new Deputy Chief Executive Officer (CEO).  As Deputy CEO, Mr. Vawter will assist in the overall management and performance of FHCN, including the development and refinement of services, operations, grant programs, budgeting and financial planning, contract/grant compliance, and overall fiscal management. "I am looking forward to diving into my new role as Deputy CEO, driving innovative solutions to the challenges facing our health care landscape, and ensuring we are achieving our mission to provide quality health care to all," stated Vawter. Mr. Vawter has served in various leadership roles at FHCN over the last nine years, most currently serving as Chief Finance and Strategy Officer. "Chad is an experienced leader with a demonstrated record of success during his tenure", stated Kerry Hydash, President & CEO. He brings to FHCN twenty years of expertise in budgeting and forecasting, financial reporting and analysis, project management, strategic planning, and organization development in multiple industries. Mr. Vawter has a Master's in Business Administration with concentrations in Finance and Management from Rockhurst University and Bachelor of Science degrees in both Finance and Economics from Kansas State University.
About Family HealthCare Network
Family HealthCare Network is a private nonprofit Federally Qualified Health Center that operates 41 sites, located throughout Tulare, Fresno, and Kings Counties. Our mission is to provide quality health care to all. With nearly 300 clinical providers in our network, we provide access to a wide range of coordinated health services, including family medicine, obstetrics and gynecology, pediatrics, adult and children's dentistry, pharmacy, internal medicine, behavioral health, nutritional counseling, health education, case management, community health and outreach, and eligibility assistance. An array of specialty services such as optometry, chiropractic care, podiatry, perinatology, endocrinology, and general surgery complement our full list of services offered.  Family HealthCare Network also offers free transportation and extended evening and weekend hours. Family HealthCare Network is recognized by the National Committee for Quality Assurance (NCQA) as a Patient Centered Medical Home and is dually recognized by The Joint Commission with its Gold Seal of Approval® for Patient Quality and Safety and as a Patient Centered Primary Medical Home.
For more information about Family HealthCare Network please call 1-877-960-3426 or visit our website at
www.FHCN.org
. Like us on Facebook at
www.Facebook.com/fhcn.org
or follow us on Twitter at
www.Twitter.com/FHCN
. ###